Parnassus Excursions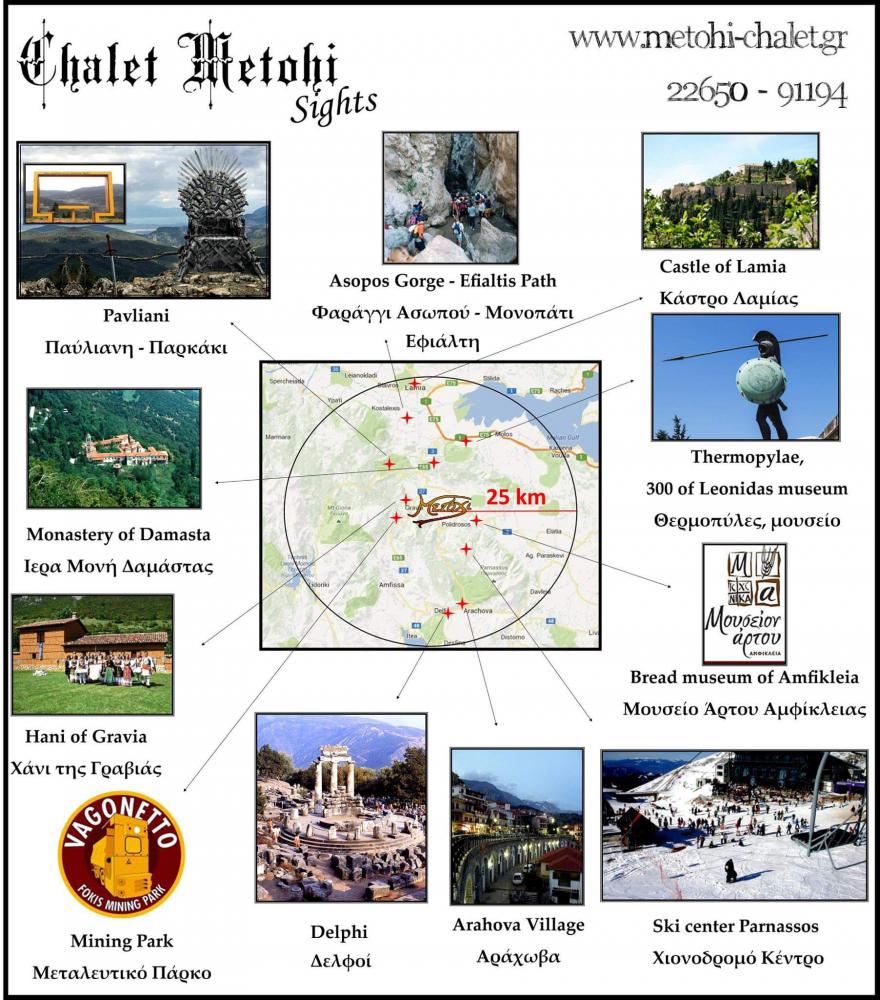 Our Chalet touches base with all your Mount Parnassus excursions. In our lounge area– we will present and propose such escapades to nearby villages and will organize and guide you through all such events and trips to the mystical and enchanting parts of Central Greece in an area that encompasses a radius of 25 kms from the Chalet grounds:
Gates of Fire (Thermopylae) and Hot Spings
Epfialtis Path
Mt. Parnassus Ski Resort
Pavliany Park
Historic Gravia Inn
Vagonetto Mining Museum (20% discount for our clients)
Arachova
Damastas Monastery
Amfiklia Bread Museum
Lamia Fortress
Traditional Villages such as Polydroso, Agoriani, Amfiklia, Variani, Gravia, Kastellia, Pavlani
We will be pleased to touch base with you for all your excursions!!
Chalet Metohi
Chalet Metohi would like to welcome you—in a spirit of warm and cozy hospitality—to beautiful Mt. Parnassus. Our rooms will provide you with all the comforts required to enjoy the beautiful scenery of Mt. Parnassus, the Itis and Callidromos mountain ranges, all within the confines of your personal warm fireplace.